I don't know about you, world, but sometimes I just want to turn my brain on.  You know, snap on the old Videodrome Youtube Word Processor, take a load on, think about the future.  Let the mind just drift.  And so I bestow upon you, once again, that rare and most elusive treasure: ranked lists from the internet.
 I think, maybe, the thethirdrevelation should be taken to a doctor.
As always, the following lists are pretty gauche, mostly unintelligible, and potentially most relevant to the sort of degenerate cinephile who makes life choices such as seeing most, if not all of the films nominated for major Academy Awards in a given year.  They're also a boon companion if you want to know who's going to win.  Chiefly for that reason, spoilers await, sweet ones.  All nominees are loved unconditionally, and have been pre-approved for five bags of popcorn.
Deployed in a Support Role: All Female Edition?!
5. Octavia Spencer– The Shape of Water
Back again after last year's nomination for Hidden Figures, Spencer is given somewhat less to do here as our straight woman and primary source of bemused incredulity among sexy, fishy zaniness.
4. Allison Janney — I, Tonya
One of the two prickly mom roles expected to duke it out for the win (I asked you to keep the children quiet today, and for Christ's sake get them out of the garden!). It's a fun role. And while one always ought to keep one's perspective on what constitutes true madness, I like that she never goes softy in the end.
3. Mary J. Blige — Mudbound
One of many strong performances in a picture with a huge cast delivering all around.  A Netflix original, for what it's worth.
2. Leslie Manville — Phantom Thread
To kick off our non-stop gushing for Phantom Thread and everyone associated, Manville expertly renders a chilly and calculated business sentinel sprinkled with notes of subdued compassion and humor.  She is not to be crossed, but as with the English Channel (Dunkirk, Darkest Hour) we must do so by hook or by crook.
1. Laurie Metcalf — Lady Bird
Where Janney's mean mom is a bold stroke in a project that exults in larger-than-life characterizations, Metcalf here is an expertly tuned high-fidelity every-day person.  She's a working class creature grasping at the bygone dream of the middle class, not struggling in any hugely cinematic way, but pathologically fixated on means and status to a tragic degree.  Of all the roles in all the categories this year, she's the person that I meet each day.
Shall win: Laurie Metcalf
Most Supportive Man
5. Woody Harrelson — Three Billboards Outside Ebbing, Missouri 
Harrelson is always a pleasure to watch, but in a film which caused me to raise an eyebrow in consternation more than once*, his inclusion here (on top of Sam Rockwell!) is a little bewildering.  The latest site of writer/director Martin McDonagh's ongoing fixation with exploding heads, it feels like Harrelson ought to be perfect in the role of a law man wringing some dark humor and humanity from multiple hopeless tragic situations.
But something about many of the film's attempts to wring humor out of hopelessness didn't register for me, and while McDormand manages some sort of transcendence, Harrelson and Rockwell are left in awkward positions that don't seem to quite cohere.  Well, comedy is subjective: in my showing of Billboards, his character's folksy suicide note musings got the biggest laughs by far.
*I grew up playing in the woods unattended and was in no way under-supervised, but in a film where the central premise is "homicidal rapist is at large," is parking your little girls at the river for an hour while you have a bottle of wine with the wife the game plan?   Or is that the joke?
4. Christopher Plummer — All the Money in the World
Not a bad avatar of pure fiduciary ethical insolvency, but not exactly John Huston in Chinatown high holy malevolence.  I would love to see Charles Dance in a role like this, where he's the main character.
3. Richard Jenkins — The Shape of Water
Jenkins is sweet but undeserved by a somewhat thinly sketched role, especially when one can easily imagine a version of this story where he has a more primary viewpoint.  He could do more with his wry delivery a lá Cabin In the Woods, another genre-mashup creature feature.
2. Samuel Rockwell — Three Billboards Outside Ebbing, Missouri 
Rockwell, too, is always an asset, and, exactly as with Harrelson, this is a role that kept me at some distance for just seeming to add up to less than the sum of the scenarios at play.  Rockwell brings his signature fun, offbeat verve with gusto, but without a good bead on his head space, I'm left with a bit of a shrug.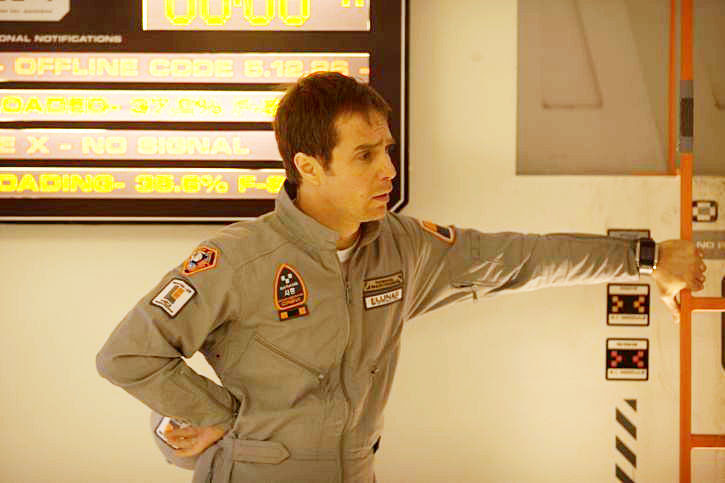 1. Willem Dafoe — The Florida Project
Your winner by a mile, and truly a "Supportive Man" role/category synergy champion.  From the sense one gets of hearing him speak in interviews, Dafoe may not be far from playing himself here, apparently with experience hanging out among some rough and colorful communities.  He can nearly decapitate me with a paint can any day, before scintillatingly dispatching pedophiles to the soda machine and off the premises (sorry I can't find the scene online).  I wish I, too, had the power to sweet talk large, roaming birds from driveways.
Shall win:  Samuel Rockwell
Queen of the Castle
5. Margot Robbie — I, Tonya
As with Allison Janney, a fun role with some big broad strokes.
4. Sally Hawkins — The Shape of Water
Hawkins is underrated, particularly in Blue Jasmine, where she's touching as a woman who's on terms with a relatively happy if less than perfect life.  Here she gets a character whose dreams and fantasies can and do come true.  She does a convincing job with the ASL, and no knock, but one wonders if any deaf or mute actors were seriously considered.
3. Meryl Streep — Sweet Sheep Chronicles: What's News is Real
The S. S. is perhaps on *auto-pilot* here, but when you're this good, why wouldn't you be?  She's like the Sully Sullenberger of actors, landing planes on Hudson rivers, wondering what all the fuss is about.  Speaking of, pour a chilly one out for Tom Hanks, who is a tasty side of ham here, but alas is not invited to the party.
2. Frances McDormand — Three Billboards Outside Ebbing, Missouri
For all the misgivings I have with the screenplay, McDormand is an unstoppable force, and I would imagine the single biggest driver for Billboards's acclaim.  When you're primarily with her and her perspective, the tone really clicks.  I feel like the best version of the film would focus even more on her character's background.
1. Saoirse Ronan — Lady Bird
As with Metcalf, just a high-fidelity life rendering, among the best one could ever hope to see from a "coming of age" film.  She brings such an eclectic mix of emotes and reactions that most of her performance feels candidly captured, improvised, and, along with really solid editing, she delivers a film that manages to mix the funny, real, and difficult in a way that (mostly) avoids the clunky, writerly notes that so often crop up in similar fare.
Shall win: Frances McDormand
Leading Children of Men
5. Gary Oldman
Listen, I love Gary Oldman.  He's practically the oldest.  But let's bestow career awards on top career achievements.
That achievement is Tiptoes.
Otherwise it's just awkward for everyone.
4. Denzel Washington — Roman J. Israel, Esquire
"You know, there's a job by the ocean makes maple glazed turkey bacon donuts people sit under palm trees and eat them while the breeze is a-blowing and dolphins are playing I'm gonna go there."
–Roman J. Israel, Esquire
If sentences like this make you smile, you are going to enjoy Roman J. Israel, Esquire.  It is a joy. This is an abundant film.
3. Timotheé Chalamet
The spotlight burns bright on the young man in a role with a pretty high degree of difficulty as he's on screen for most of the film and in varying states of undress.  He's charged with performing an act or two that could potentially be construed as a bit silly in less sophisticated corners.
2. Daniel Kaluuya
I would say this is also a role with a high degree of difficulty, where Kaluuya has to convey a lot without saying anything, in a way that really dovetails with Get Out's themes of intractable situations where you're dammed if you do say something and damned if you don't say something.
1. Daniel Day-Lewis
Stop bullying me, Daniel!  Seriously though, a lovely genteel shade from the world's best that we haven't seen in a while.  If there's anything to be said, it's that he isn't given quite enough time to charm us.  But I'll argue that's a feature, not a bug.  The tea's going out, but the interruption is staying right there with him.
Shall win: Gary Oldman — Tiptoes
Direction, in a Filmic Sense
5. Guillermo Del Toro
As I was saying to some writer on this very blog, Del Toro is at this point a dude I really like, but whose reputation has maybe gotten a touch inflated, to the point where this nomination has the narrative of being a career award.  To be sure, there probably aren't many who would count The Shape of Water as Del Toro's best, where set design and cinematography—his calling cards to be sure—are ahead of plot and character.
4. Jordan Peele
Really impressive, and I agree that he brings a unique affinity for capturing the look and feel of genres and other projects to the film.  A next level pastiche-man extraordinaire, cleverer and cleverer.  I'll be the wet blanket who didn't need the incredulous friend comedy side-plot.
3. Chris Nolan
Kind of thrilling to see the Prestige-man play on his proclivities and style without the signature ostentatious plot twists (though I suppose we did throw in a time passage conceit).  His actors are well served, especially Mark Rylance.
2. Greta Gerwig
We've said it before, great director's film, with that pace and specificity one always craves.
1. Paul Thomas Anderson
Who also writes and directs photography.  What more can one say about cinema's most involved, meticulous and singularly humorous director since Kubrick?  One has to say, this is a pretty impressive category overall, with all of the directors nominated being deeply involved in all aspects, and bringing an intensely and wonderfully signature style and voice to their projects. Many years only one or two nominees can say that.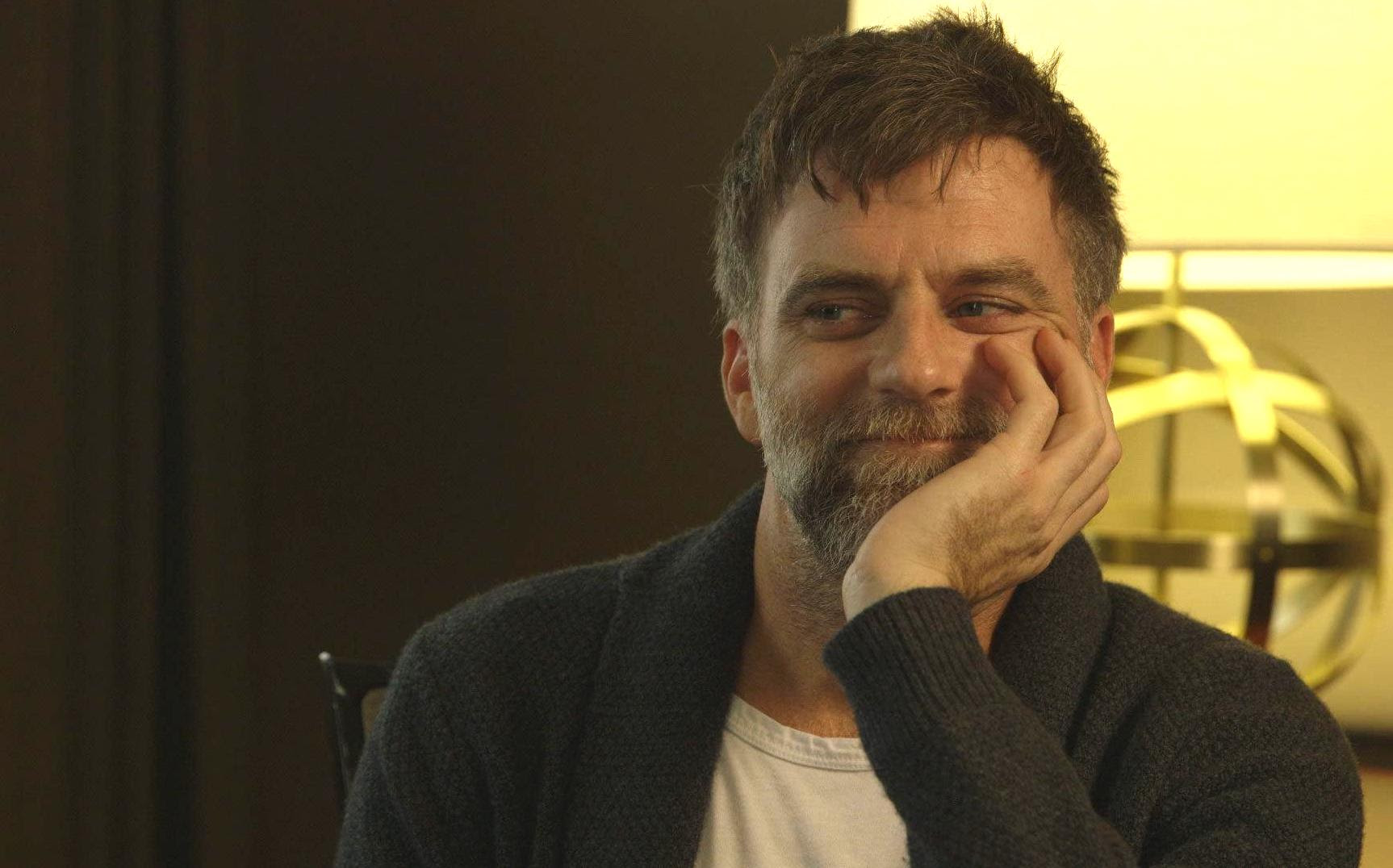 Shall win: Chris Nolan
Finest of All Motion Pictures
1. Tiptoes
Tiptoes is a film where Peter Dinklage portrays a communist, and Matthew McConaughey is very mean to Kate Beckinsale.  I believe he is Jewish.  Aaaand a fireman.  Matthew is upset because he's afraid the baby he made with her might be born with dwarfism.  So he abandons her and the child, but then almost comes back, but in the end, nope.
But: guess who doesn't abandon her.  Did you guess Willem Dafoe?
That's a good guess, but nope, it's actually Old Gary Oldman.  Who is a little person and happens to be Matthew McConaughey's brother.  And he shares a pretty romantic kiss with her, after she's had the baby :).   Hey, what's more attractive: Matthew McConaughey, who doesn't even support you, or the most supportive AND best actor, sweet Gary of Old'?
And the thing is: it's all real. None of that CGI bullcrap Hollywood is always trying to shove down the throats of real Americans.  Hey, you Hollywood liberal dumbos: America has spoken: we don't like movies with a bunch of fake computer graphics.  We like practical effects, the real magic of tinseltown, and Gary Oldman: always real, always a classic.
[Editorial: at this point let us take care to point out we really do love Gary Oldman, and Darkest Hour wasn't that bad.  It wasn't The Theory of Everything.    But someone has to come in last.  So the rest of us can survive.]
8. The Shape of Water
The premise, reductively: E.T., but it's the fish guy from Del Toro's Hellboy, and also his liberator is Ariel, but she doesn't even know she's actually a mermaid.  And darling it is better, down where it's wetter.
It just doesn't have anything to do with its villain, for all the screen time it gives him.  Our man Shan is oddly wasted as an avatar of 50's American toxic masculinity, stinky rotten fingers not being a sufficiently engaging quirk.  He's good per se, I mean it's Shannon, but it takes too much focus away from a deeper dive into Hawkins' protagonist (ahem), and/or even Tim Fishman.  (Am I the only one who thought he'd be more fetching?)   To contrast with E.T., one has to appreciate Steve Spielberg's G-men of the '80s, who were always truly menacing in their eerie blankness and unrelenting ubiquity, even if they were pretty bloodless.  Here we're waltzing in and out of top-secret labs with relative ease.
This is also an example of the more rote way to be "a love letter" to older films (which is likely the biggest factor propelling this Oscar campaign): here we just have actual silver screen footage that comes up with little context beyond that the protagonists seem to enjoy it.  There are evocative routines (the tap dancing, the tossed in black and white dancing sequence), but the film's not as deeply invested in them as with something like last year's La La Land, or even this year's Phantom Thread.
Ding!
7. Call Me By Your Name
Who among us hasn't frolicked through a summer in the Italian Riviera, lounging at the southern Palazzo, sun dappling our rippling nubile forms?  Danced the night away in a moonlit Piazza, drunk on a love that dare not speak its name, sweat flush with mostaccioli primavera?
Who among us hasn't huffed the short shorts of a beloved, lungs inflaming with musky intoxicant?  Hasn't ejaculated in a peach, or even a blueberry?  Ah yes, the maid was always cross. But kind.
In the end, you said it Michael Stuhlbarg: eventually, no one wants to look at you, much less even be near you.  But at least we'll have the cinema.
6. Three Billboards Over Ebbing, Missouri
From playwright as well as In Bruges and Seven Psychopaths writer Martin McDonaugh comes a project that's about as ostentatious as its name would suggest.  It gets as far as it does on gumption, and an admirably heady theme: that really bad things happen for no good reason, and there's no catharsis or cosmic justice in store.  The Coen Bros. have made a career in part out of exploring that, often with scintillating dark humor (perhaps even with a certain Frances McDormand), and the screenplay seems to be reaching for that tone.
That this seems to be a potential front-runner despite no directing nomination may point to the sense that this feels a bit like a best picture sort of feature, but something didn't line up in the end.
The scene with a CG deer, was it not supposed to be humorously surreal? When I hallucinate deer, I hallucinate deer.  Gary Oldman does not use digital deer.
Sam Rockwell, not detained after throwing a dude out of a window in broad daylight to the witness of many? Just turn in your badge? I feel like the movie's trying to say something about systemic police brutality, but I'm just nonplussed here from a basic plot level.  What year is this taking place?  If this has something to say about America, why does the setting feel not particularly American?
Why are we so viciously mean to John Hawkes' young girlfriend off the bat? At least let her demonstrate that she's an idiot before we assume it.
Literally, the last thing the daughter says to her mom is to the effect of "I hope I get raped"?
If the film worked for you, most if not all of the above didn't register as off.  Which is great!  I think this would be a pretty cool stage play.
5. The Post
It's Spielberg by-the-books, but as with Sweet Sheep, it's a warm comfort.  Soul food, one might say.  The machinery of the Press, rumbling to life, cigar chomping cowards, money-grubbers and naysayers deposed.  I was even a bit more engaged with this than Bridge of Spies, and, free of the crushing expectations that came with Lincoln, left a Spielberg film with more pleasant surprise than I can remember since War of the Worlds, which is based on a true story that Tom Cruise read to me in a dream before throwing a half-made peanut butter sandwich at a window.  I told him, hey, you should put that in the film.
4. Dunkirk
Again, nice to see Nolan apply his sensibilities and signature toolbox to a project that isn't all twisty or Batman, or the twisty Batman where Marion Cotillard turns out to actually be Liam Neeson's daughter.  Whom I wouldn't take liberties with.  And you might say I'm quite taken, with this film.
Anyhow, sorry good buddy, you've been scooped of your own best speech.
3. Get Out
You've got your treachery: check.  Imprisonment: check.  Gaslighting: check.  Murder: check.  Now we're getting somewhere.  Timely.
Pretty exciting project to come from one of the creators of Key and Peele, which deconstructed the Valley of the Unreal with the best of them.  While I can't access the themes of specific cultural and identity appropriation as directly as black viewers, I think we can all relate to a sense of warped reality at times. I mean, a little bit.  The occasional inkling that powers mean to steal your brain, so they can put their brain in your brain pan, and control you like a doll that's aware, but not fully aware.
2. Lady Bird 
Very much of the slice of life genre, sub folder coming-of-age, this manages to be a lot funnier and lighter than the vast majority.  But I do think you should really keep to your given name (the name you give yourself).
Tim Roundman
1. Phantom Thread 
Look guys, it's not for everyone.  At my theater showing, I felt from the audience a general sense of mild disappointment as credits rolled to a lovely Jonny Greenwood score: one man remarked he wished they had seen The Post, another lady remarked in exasperation, "I don't want to have mushrooms for dinner!"
So. Is it anti-romance or something?  This is a reasonable and probably not uncommon response: a big feature is a heavy dose of "why the hell does she put up with this guy, what exactly am I watching?"  But this is, among other things, a true throwback, and I'd argue that sentiment can be levied at quite a few if not most classic cinematic romances (we could again bring up last year's throwback La La Land.)  I'll admit, Anderson may have slightly overestimated the sheer charm of a dapper Daniel Day-Lewis, and could have afforded him another exhibit or two to put in the likable column.
I don't think it's anti-romance. Rather, it's very skeptical of marriage as, in one respect, a sort of formal declaration of co-dependence.  One person's takeaway: it's about the institution's more ludicrous, morbid presumptions, about one's expectations and responsibilities towards one's partner and their immortal soul, in sickness (and Woodcock is a sickly boy) and in health.   He says he will never marry because marriage would make him deceitful (sincerity also being a prime excuse for being insufferable).  Some would say a little deceit is necessary to grease the rails in a relationship.  Alma, defying our expectations by copping to the mushroom routine–both to Woodcock and some doctor, a cipher for the audience–is not deceitful. Little, if any compromise is made. And from that everlasting pause on his proposal, it's fair to imagine she quite understands the severity of the transaction she's entered into.
In most romances about difficult couples, one person changes the other, breaking down some barrier to them being together.  One makes the other find something "true" they didn't know was there, or couldn't admit, and then they can be together.  Here, marriage changes nothing, nor does either character change to suit the other.  Romantic?  Not in any way we're conditioned to root for!  It's a crazy sort of co-dependence, which, in an unvarnished way, is kind of what marriage is–spoken through the traditional vows, anyway.
If this is a bit fuzzy, I for one am still working through all of what's going on here: curses, ghosts, mothers.  The most disappointing thing for me is that we're set up to imagine this is going to have more to say about art and artists, where that turns out to be more a medium for other messages.  Maybe.  And a lot here may have been covered before, but rarely this intricately in the same film, paying off in surprisingly strange ways. For example: eccentric, successful men being obsessed with their mothers is a topic that's common enough, but here we get a singularly spooky scene where Woodcock hallucinates his dead mother is standing by the wall. Deftly set up earlier in the film, it's electrifying when it dawns on you that the phantom is being portrayed by a real human. Horror films, take note.
This is all to say: mushrooms are a solid choice as far as dinners go.  And if they should cause you should see a phantom standing by the wall, well, at least it's your brain conjuring it and not The Man's.  Right?
I hope you can trip this Sunday Oscars night with someone you love, and if not, thanks for tripping with me.
Should Win: 
Shall Win: Better be…
Dunkirk!